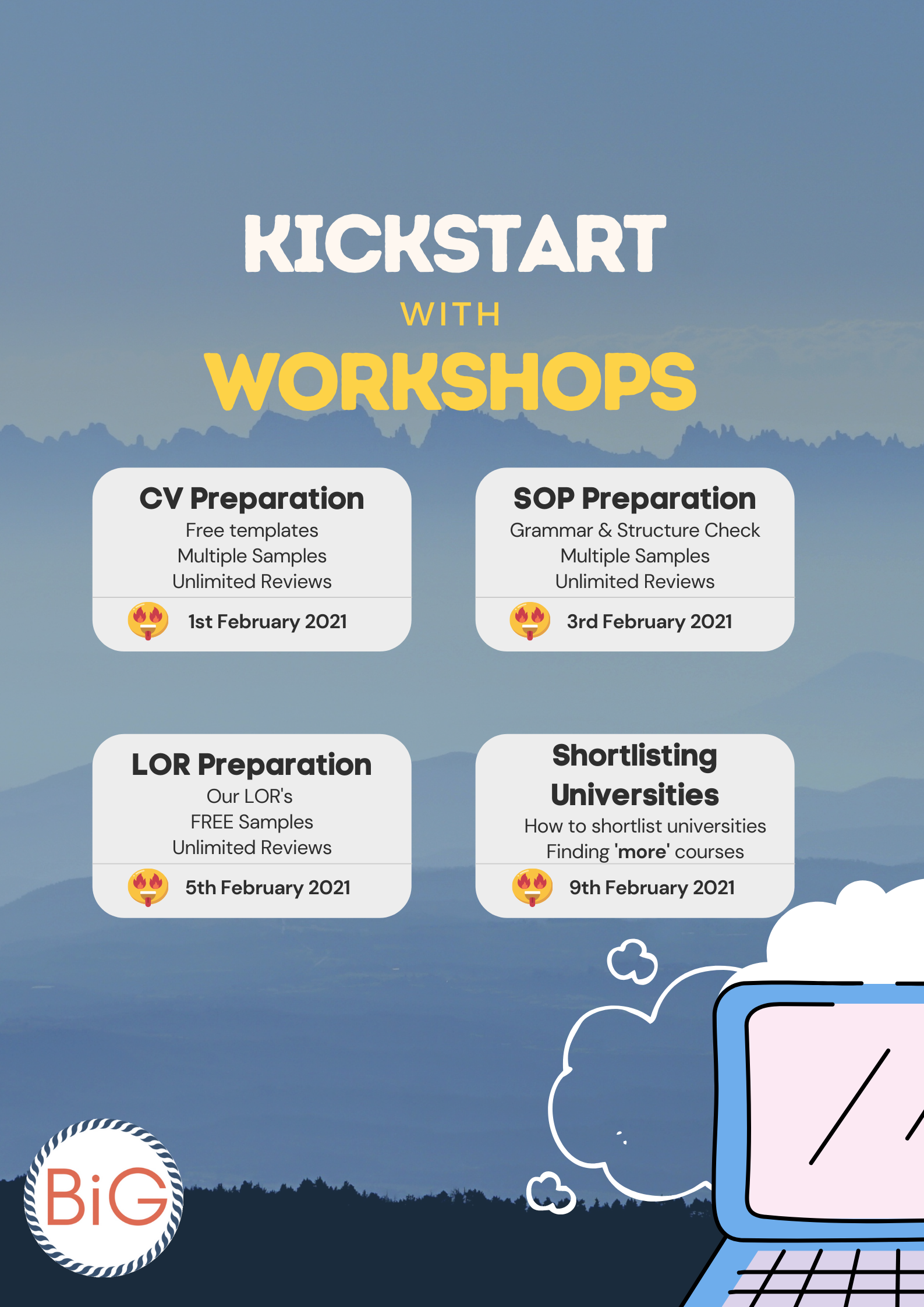 Avoid getting a rejection this intake due to sloppy application documents
A lousy SOP or a lousy CV is an absolute No-Go when applying to German Universities.
Learn how to make your application documents in the correct format in the first go.
Plus get them reviewed by the BiG Academy team to make sure what you've written is nothing but GOLD!
Frequently Asked Questions


What is included in this workshop?
This wokshop Bundle covers the 4 most important things that an applicant has to take care of when applying to universities abroad.
In the workshop, you will get guided information about the Dos and Dont's of CV preparation, SOP preparation, LOR preparation and Shortlisting Universities.
You will also get access to the standard format of CV for German Universities.
We will teach you how you can make/copy any template from the internet with the help of PowerPoint.
Does my purchase also include Reviews?
Yes! Once you have attended the workshop, you will have three days to create your documents and then send it to us for review. The details for that will be provided in the workshop. 
Where and when is the workshop?
CV preparation workshop: 01.02.2021
SOP preparation workshop: 03.02.2021
LOR preparation workshop: 05.02.2021
Shortlisting Universities workshop: 09.02.2021
You will get links for the place of the workshop once you enroll in the workshop