Finish A1 German in just 14 days.

⭐ Fast
⭐ Self-paced

⭐ Affordable

⭐ Includes Quizzes

⭐ Lifetime Access
⭐ Vocabulary Lists
⭐ Digital Flashcards for fast revision

⭐ Exam Preparation for Goethe A1 included

⭐ Built together with Native German speaker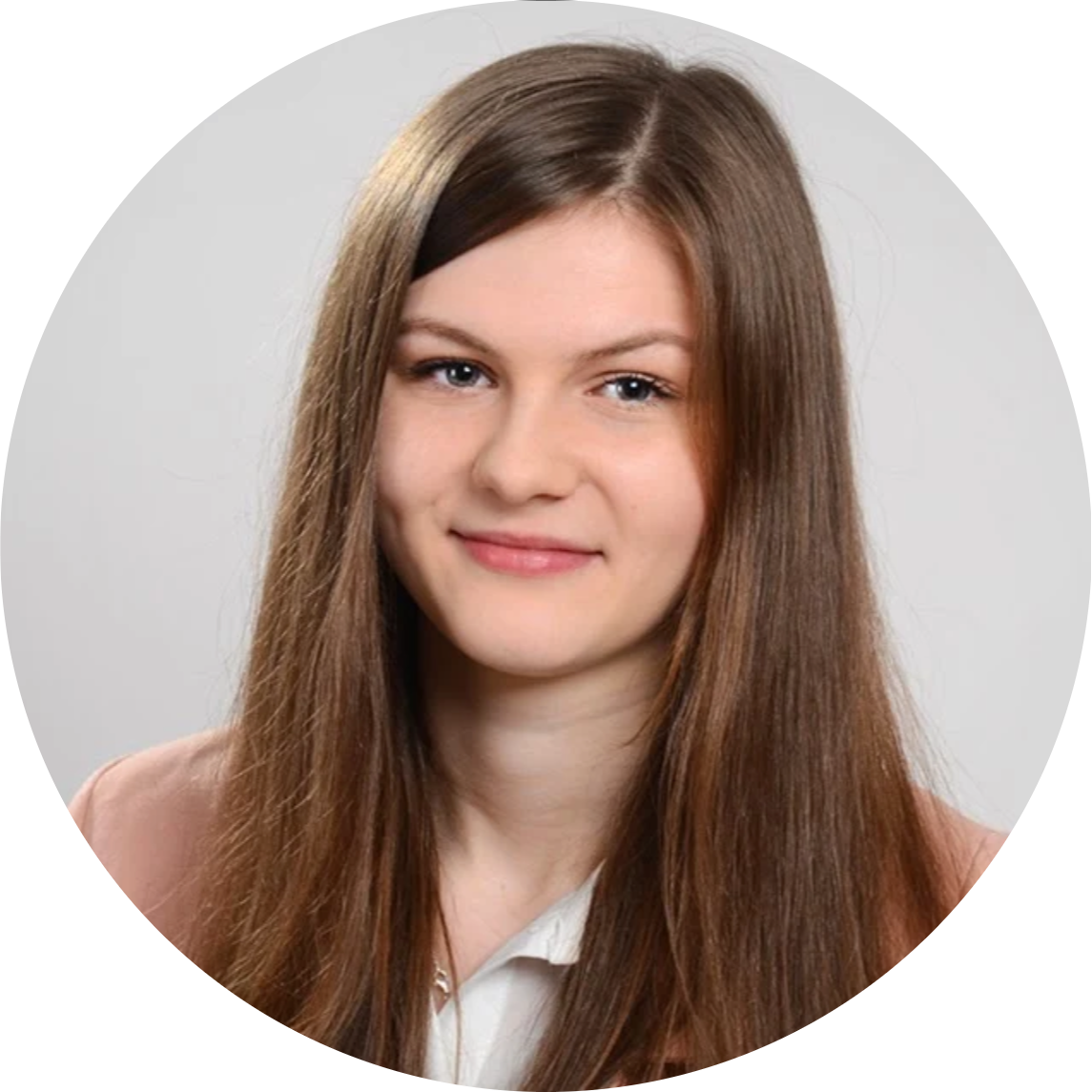 My wife Alina, grew up in Hamburg, Germany, worked in the Indian Consulate in Hamburg for 3 years and that's why she is very familiar with both Indian and German cultures. She will be teaching you important German lessons in the course, focused on conversations, everyday situations in Germany, along with intercultural trainings. Other lessons more focused on exam solving and most of the grammar will be covered by me.
Don't make any compromises on learning correct German pronunciations!
Learn it directly from a native German speaker.
Want to start learning German? 🇩🇪

Scroll down through the 'Course Curriculum': Lessons which have 'PREVIEW' written against them are DEMO lessons for you to watch before enrolling!
- German Mini Vlog Exercise
- Speaking Exercise
- Orientation Lessons
You will not find a better course on the market at such an affordable price with access to native German speaker.
Your Instructor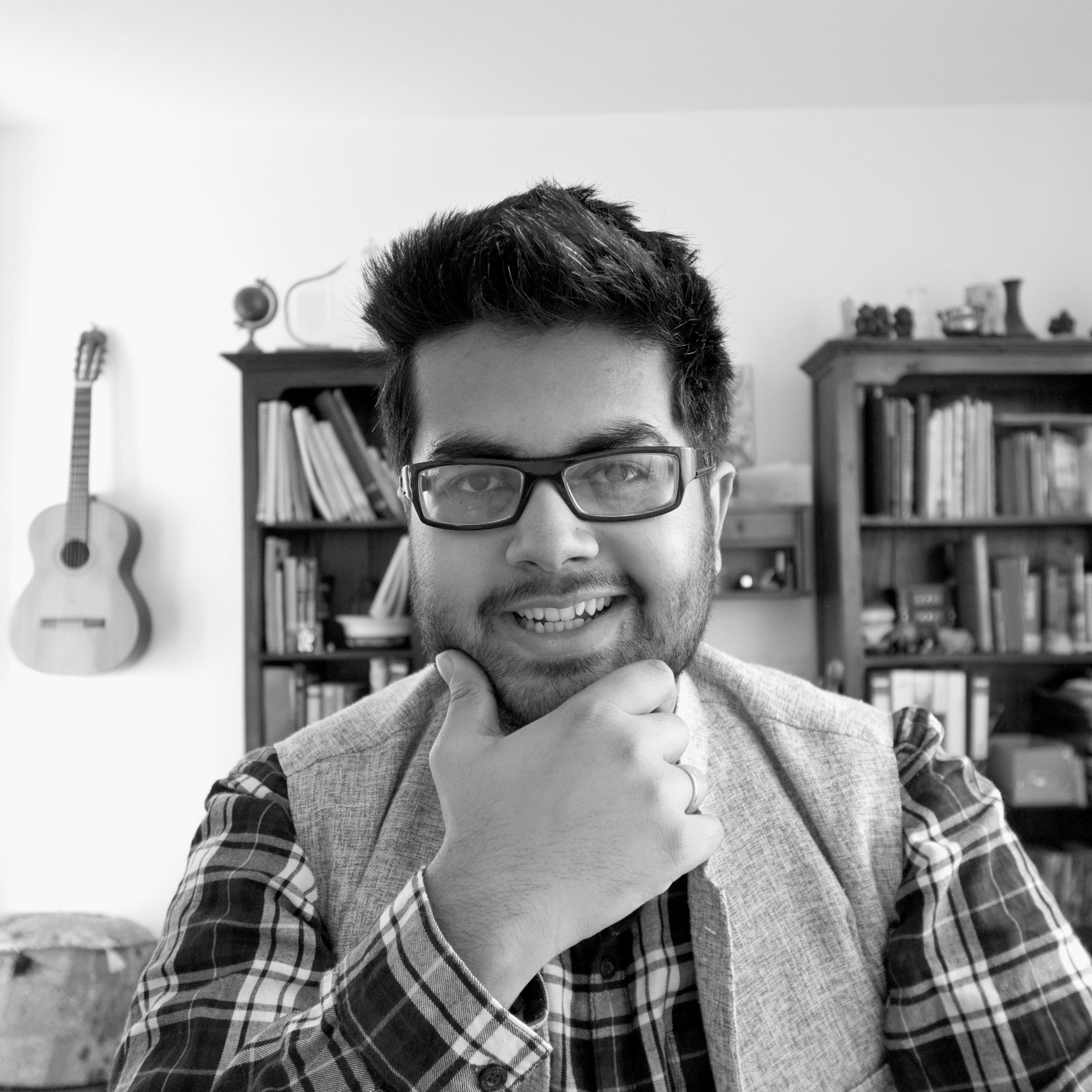 Bharat finished his Masters in TU Hamburg with the German taught Masters program M.Sc. internationales Wirtschaftsingenieurwesen and has helped hundreds of students to start their studies and career successfully in Germany with his online courses.
Course Curriculum
Course Piracy & Copyright Infringement
Available in days
days after you enroll
My DIY story: a little seed of motivation for you
Available in days
days after you enroll
Frequently Asked Questions
When does the course start and finish?
It is a completely self-paced online course - you decide when you start and when you finish. The benefit of recorded lessons are that you do not have to find appointments with 20 other students every single day and see what time fits everyone. In classes like these, some people are fast and some people are slow, which really hinders the speed at which you can learn German. Everything that you can be taught in live classes, could be taught to you much better with recorded lessons, given that there is a good system for self-learning too, which we teach you in this Faster German A1 course.
How long do I have access to the course?
You have LIFETIME ACCESS to the course
What is the cost of the course?
I have kept the course at mere 4999 INR, which is less than 50% of what other language institutions charge and built together with native German speakers. For me, it is very important that what we offer is actually also something that the students can afford without putting unnecessary financial burden on themselves.
Why should I enrol in this course?
When I hear students attend German courses at other institutes, the way these teachers pronounce German words, make it sound like a completely different language (definitely doesn't sound like German). This course is on the other end of the spectrum. It is built with native German speakers, so that you get the right pronunciation from the starting itself without any unnecessary lectures or information which doesn't add value to you. We also have structured the course in a way that you are able to go through the course and finish A1 just in 14 days, given that you spend around 6 hours a day, which you would if it is really important to you.
Will there be live one on one sessions with Alina?
To be able to bring you the course at such a cheap price, we had to keep a lot of things in mind. The same was about the live one on one sessions, which generally cost anywhere from 10-20 euros per hour. Keeping in mind that the entire cost just costs around 50 euros, we had decide against this. But you can still book sessions with native German speakers if you'd like on websites like italki.com. But keep in mind: most of the work has to be done by you yourself. Any native speaker can correct a few of your mistakes or pronunciations, but all of this you can also do on your own.
How can I correct my pronunciation with the help of this course?
Check out the free preview lessons. I have covered how you can do this in the free preview lessons.
How can I ask you questions?
Our course is built completely keeping in mind a beginner, as I was once myself when I started learning German more than 6 years ago. So, everything is very detailed and is step by step, along with proper German conversations built together with Alina. We have a dedicated FAQ section in the course where most questions will be covered. If there is still anything left, we will have resources in the course which you can refer to, to clear your doubts.
How were you able to finish your Masters in a German taught program in TUHH?
For many of you who follow us closely know that I finished my Masters in the German taught Masters program of M.Sc. internationales Wirtschaftsingenieurwesen from TU Hamburg (TUHH). Studying in a German taught program feels like such a complicated thing to many students, but what many forget is: you take one step at a time. To reach B2/C1, you always have to start with A1, build up to A2 and so on, without wasting too much time on easy things, and practicing more of the difficult things. Where to invest more time and where to invest less I will be teaching you in the course. And with the further levels of A2, B1, B2 and C1, you will be able to prepare yourself for Masters in a German taught program in Germany.
Is it possible to give more discount?
We always try to offer services which are affordable to students across different countries because we also know that there is a reason why most students / professionals want to move to Germany and many times the reason is better opportunities and we want to support you with that. If you go to any other language institute, they are going to charge you a minimum of 15k to up to 25k just for the A1 level alone, where the local teachers teach in pronunciations which are so horrible that the language doesn't even sound like German anymore. Our course costs less than 50% of that and is built with a native German speaker so you have access to the correct pronunciations and daily life situations in Germany where you would use the conversations given to you in the Faster German A1 course.
Will the course also have vocabulary lists?
Yes! The course also has vocabulary lists to make your German learning much faster along with online flashcards that you can use to memorise the vocabulary much faster.